When it comes to the car market of the future, Tesla continues to put itself on the cutting edge of what is available. With the widespread success of the Tesla models, and the incredible growth of the company, many believe it's finally time to see Tesla blossom into maturity, and dominate the future electric car market.
These assumptions are not without their foundations in reality. Musk has been teasing an exciting future for Tesla in 2022, with many models set to release throughout the year.
Today we'll be breaking down all of the Tesla models we know are announced for release in 2022, as well as many others that have been teased from the superstar CEO himself.
Let's take a look at Tesla's groundbreaking 2022 line up!
Tesla Van
Musk has mentioned the possibility of a Tesla van several times, most notably in a February appearance on Joe Rogan's podcast, when he claimed the EV may have a solar array on it. Previously, Musk stated on a conference call in January that the company intends to develop a van "at some point," but that it has been hampered by a shortage of battery cells.
It's likely that a future high-capacity Tesla may be utilized to transport people over networks of subterranean highways developed by Musk's tunneling company, The Boring Company. In June, a San Bernardino Government transportation official hinted that the county is working with Tesla on a 12-person van for a future Boring tunnel there, but Tesla hasn't confirmed this.
Cyberquad
During Tesla's Cybertruck debut, the Cyberquad was revealed as a last-minute surprise announcement. Since then, we haven't heard much about it, but Tesla did unveil a $1,900 kid's version just in time for the holidays. (It was shortly sold out.)
Tesla hasn't revealed any details about price, a release date, or specifications. However, according to automotive writer Bozi Tatarevic's investigation, the Cyberquad — at least the one on display at the Cybertruck event — looks to share a platform with the gas-powered Yamaha Raptor ATV.
Musk has stated that Tesla plans to release the two-person electric ATV at the same time as the Cybertruck, adding that the quad will first be offered as a pickup option.
Tesla's $25,000 Car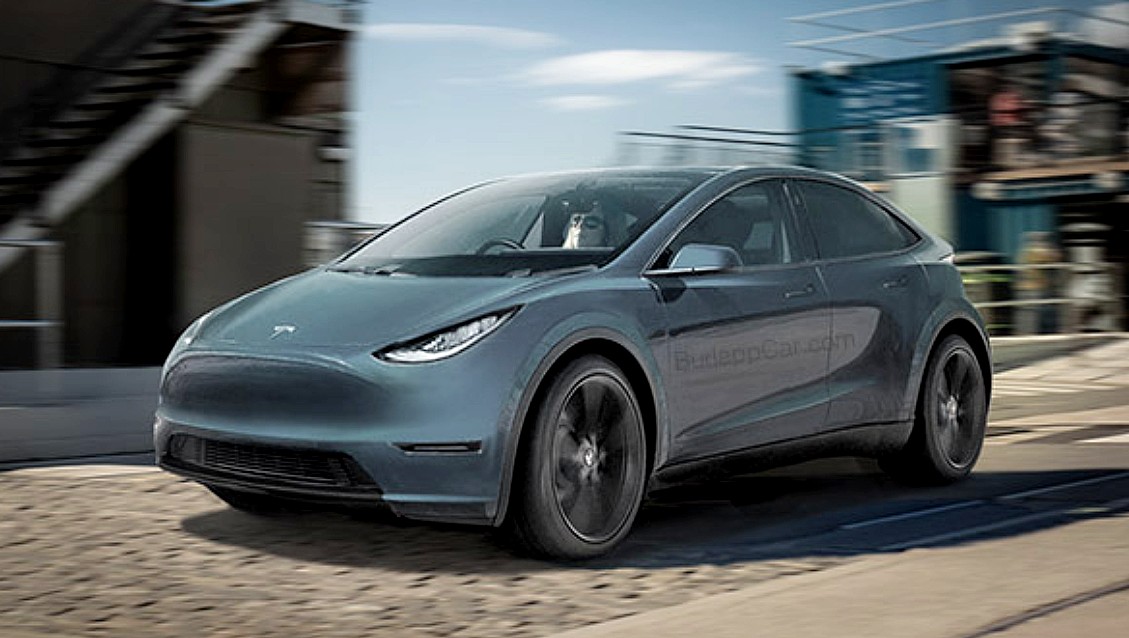 Musk predicted that a $25,000 fully autonomous Tesla will enter the market "approximately three years from now" at Tesla's Battery Day event in September 2020. Musk has confessed that timeliness isn't his strong point, so that timeframe should be treated with caution.
Nonetheless, Tesla looks to be progressing with its goals. Tesla China President Tom Zhu stated in a February interview with Chinese media that the business wants to construct a research and development facility in China by the end of 2021 to create the affordable EV.
In enthusiast circles, the future vehicle is known as the Model 2, although Musk has stated that it will be known by a new name. That narrows the field considerably.
Tesla Semi
Since its announcement in 2017, the Tesla Semi – the carmaker's class 8 truck — has been in vehicle development purgatory, much like the Cybertruck and Roadster. Tesla had planned to debut the huge rig in 2019, but it has been put back several times.
Musk stated in October that he believes the Semi will be ready for production in 2023. The Semi requires far too many battery cells and computer processors to begin mass production before then, according to Musk.
The potential of a battery-powered tractor-trailer has piqued the interest of large merchants and shippers looking to save money on gasoline and maintenance. Tesla anticipates the Semi to cost $180,000 for a variant with 500 miles of range, and PepsiCo, Walmart, Anheuser Busch, UPS, and FedEx have all placed reservations.
PepsiCo's CEO recently stated that the business expects to get its first batch of trucks this year, but Musk responded on Twitter, saying, "Please don't read too much into this."
Roadster
Musk declared the new Roadster "would be the fastest production automobile ever constructed, period" when it was unveiled in 2017 with a 2020 release date in mind.
The four-seat supercar, according to Tesla, will hit 100 mph in 4.2 seconds and reach a peak speed of more than 250 mph. According to Tesla, the Roadster will be able to go 620 miles on a single charge, which is more than any other electric vehicle now on the market.
Musk has also stated that he intends to outfit the Roadster with compressed-air rocket engines in order to increase acceleration and maybe allow it to hover for short distances. Needless to say, a flying Tesla is unlikely to be approved by officials.
The new Roadster starts at $200,000 and goes up from there. Musk recently blamed the Roadster's delays on "very insane supply chain problems," predicting that the supercar will begin arriving in 2023, "provided 2022 is not a disaster."
The Infamous Cybertruck
Tesla's Cybertruck created a sensation when it was shown at a high-profile event in 2019 — and not just because its ostensibly impenetrable glass smashed on stage (twice).
The pickup's unusual design divided opinion, with enthusiasts hailing it as futuristic and adventurous and others claiming it resembled something from a crude video game. Some people were concerned about the impact of the vehicle's sharp curves on pedestrians in the event of a collision.
According to Musk, the Cybertruck has received over 500,000 non-binding preorders. According to Tesla, it will have up to four motors and a range of up to 500 miles.
Tesla previously said that the Cybertruck would cost $39,990, but the company has since deleted the truck's pricing and specifications off its website. Tesla is expected to start producing the Cybertruck by the end of 2022 and begin mass production in 2023, according to Musk.
He stated in November 2021 that he will provide an update on the Cybertruck early next year.
The Future is Here – Are You Ready?
With countries all over the world beginning the shift to electric powered cars, in an effort to tackle climate change, it doesn't take an expert to see which way the wind is blowing for the future of Tesla.
With Musk's genius at the helm, and a team of cutting-edge engineers and manufacturing experts, Tesla is set to have its largest year on record.
If you've been holding off on dipping your toes into the EV market, or simply waiting for the Tesla brand to deliver on a long-term solution to your petrol-powered vehicle, 2022 is the year you've been waiting for.
Are you excited for what Tesla is promising to deliver in 2022? Let us know down in the comment section!